Coffee machines and household appliances
We manufacture internal components for coffee machines, filter holders and special stainless steel components. For the household appliance sector we perform pipe cutting services for washing machines, we make Delrin plastic for food use and various stainless steel, brass and plastic components.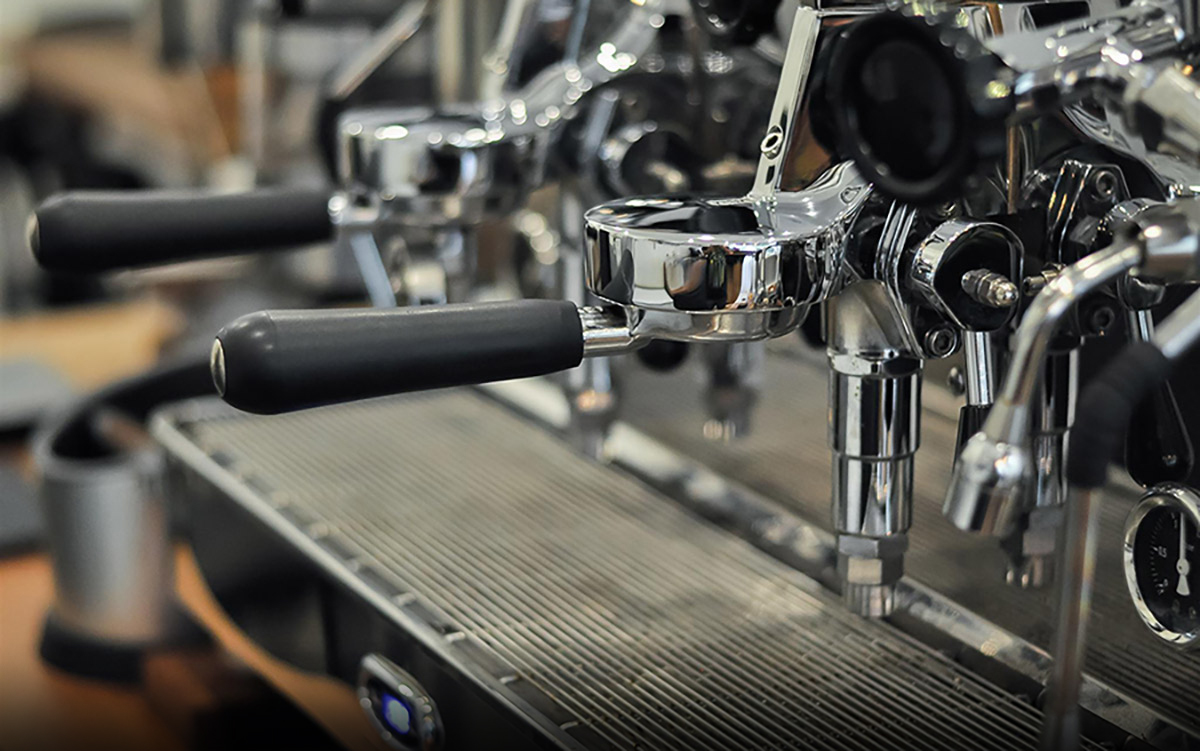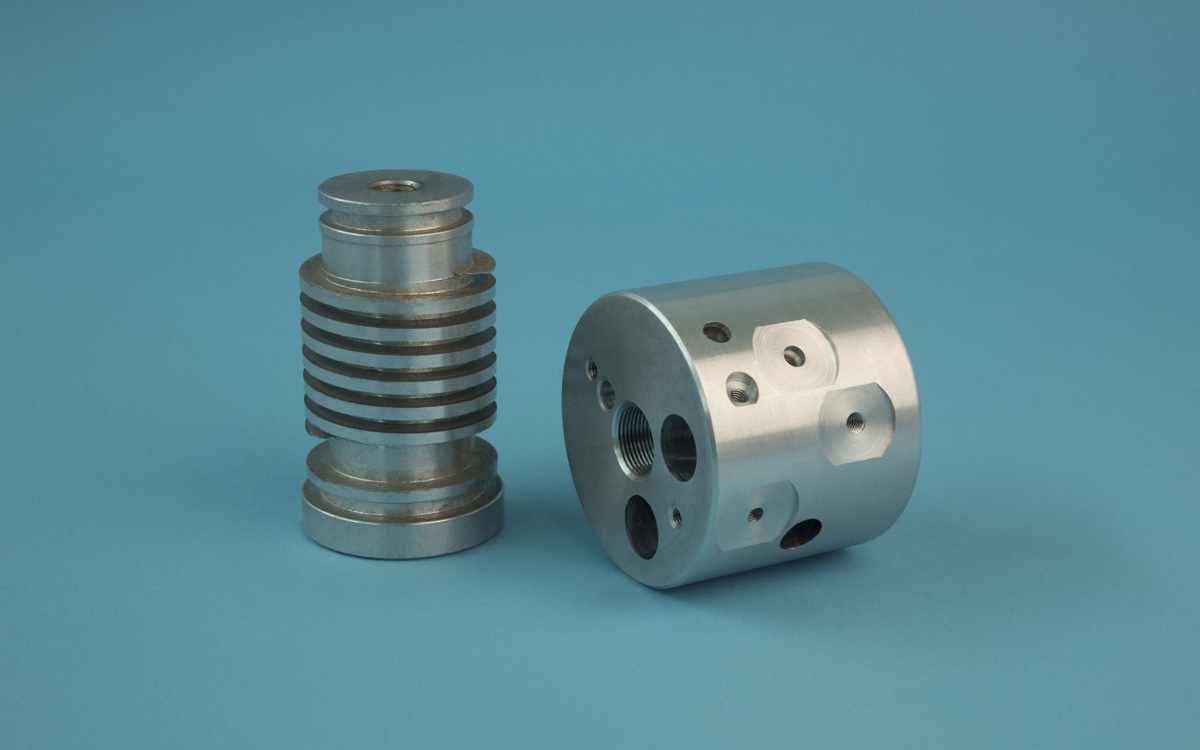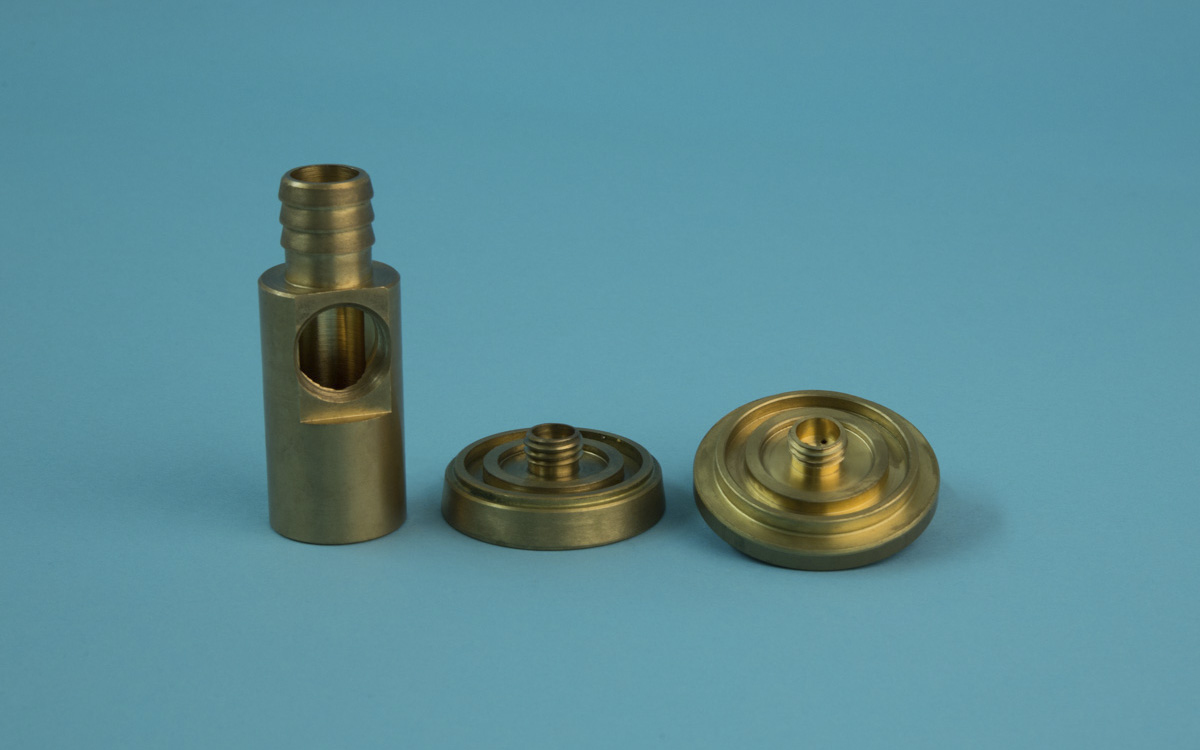 Large kitchens
For the large kitchens sector we manufacture brass gas nozzles with holes of different sizes, we carry out secondary operations on cast iron castings and we manufacture fittings for brass or stainless steel gas pipes.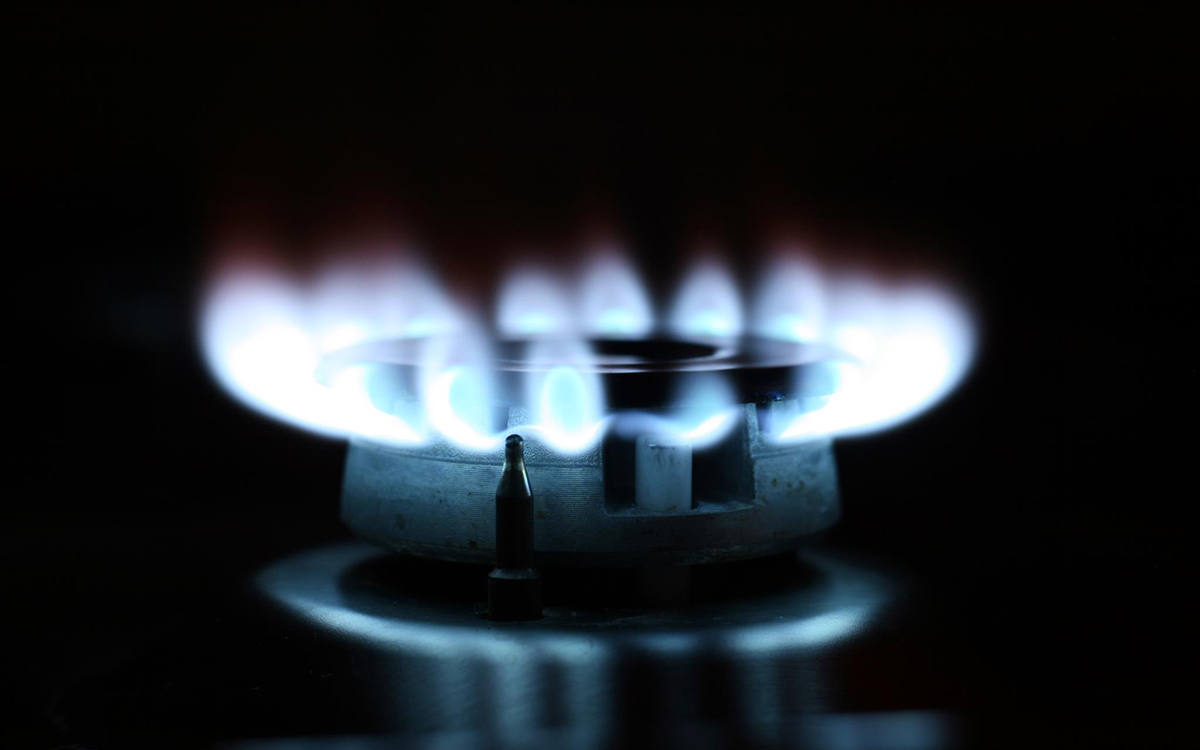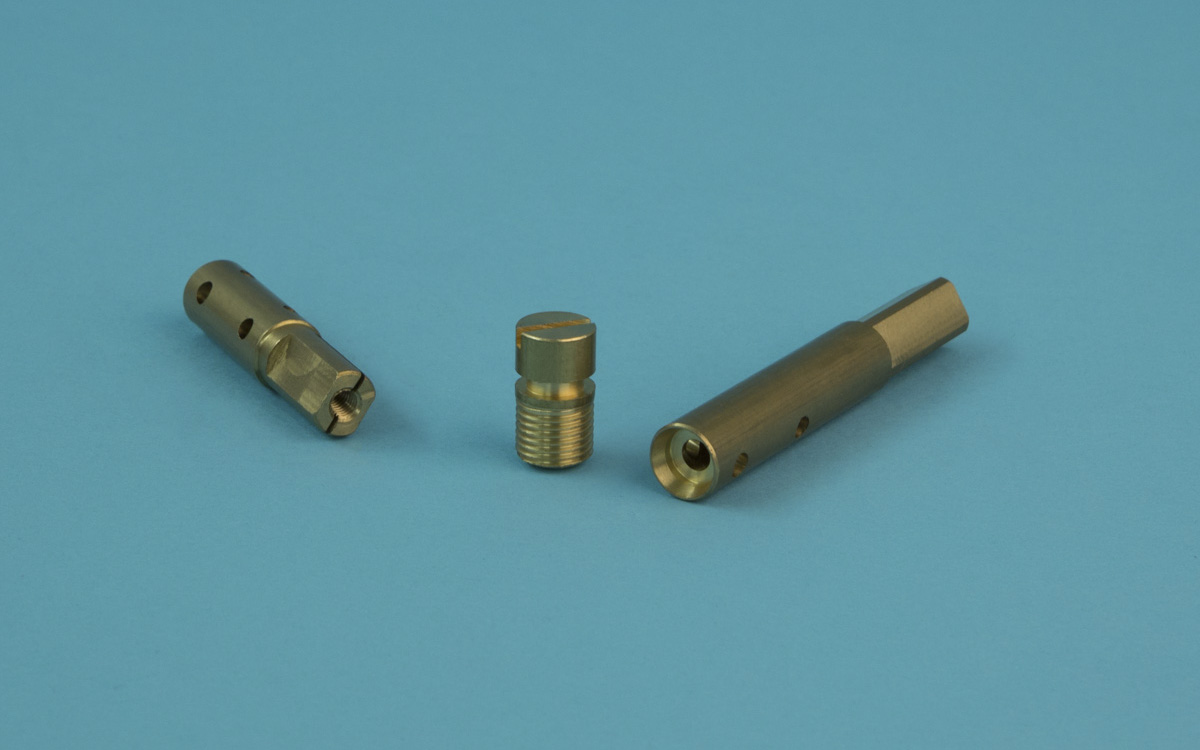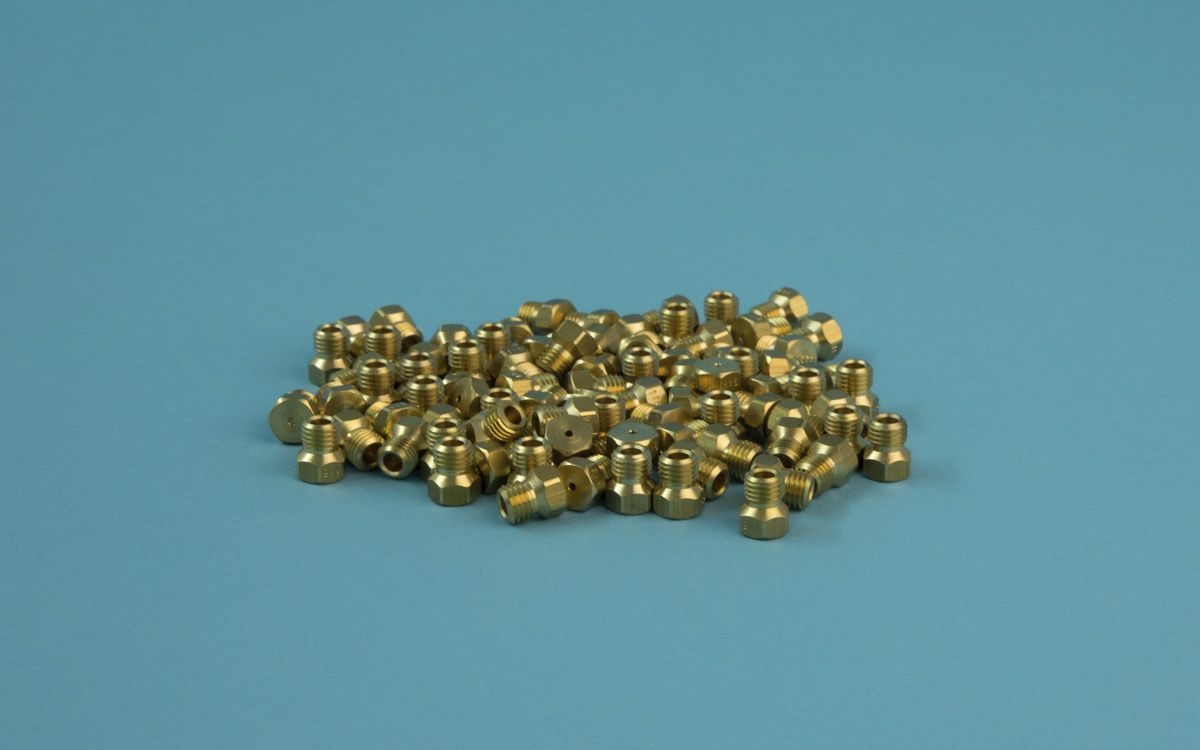 Components
Thanks to the technological know-how that we possess and our transferable skills gained in various industrial sectors, we manufacture many other product components and accessories, providing our clients with our experience and our working attitude, which is always open and exploratory.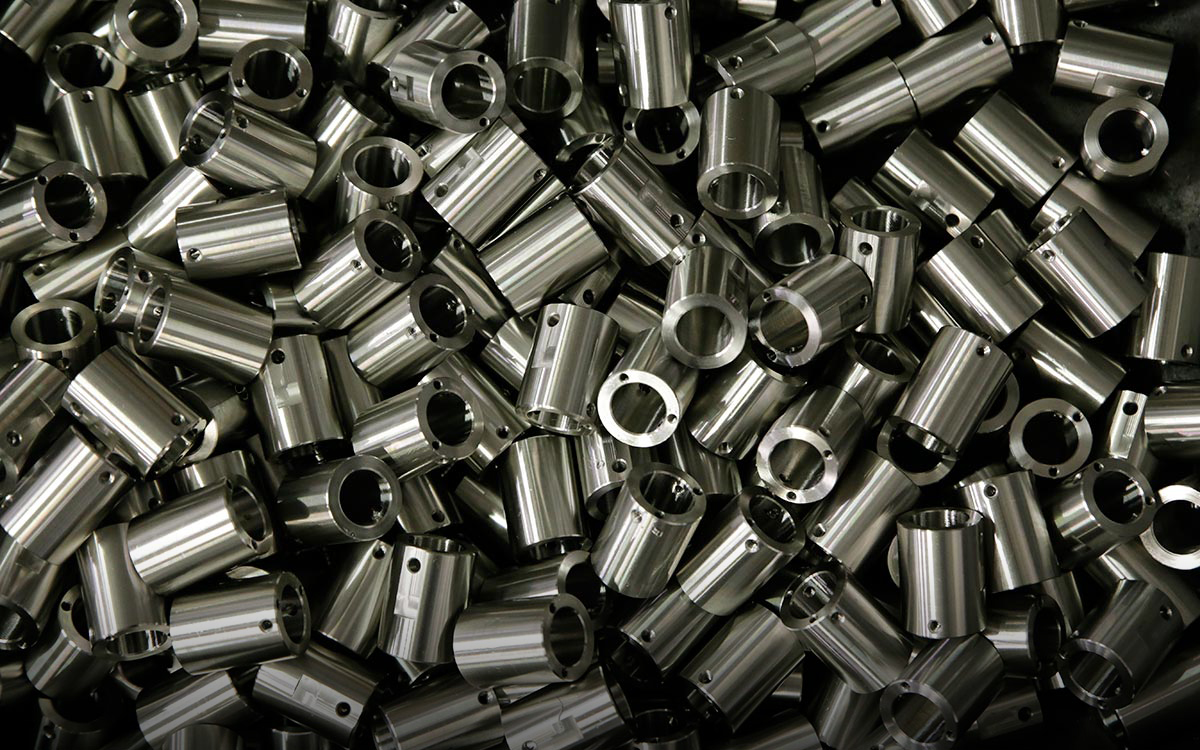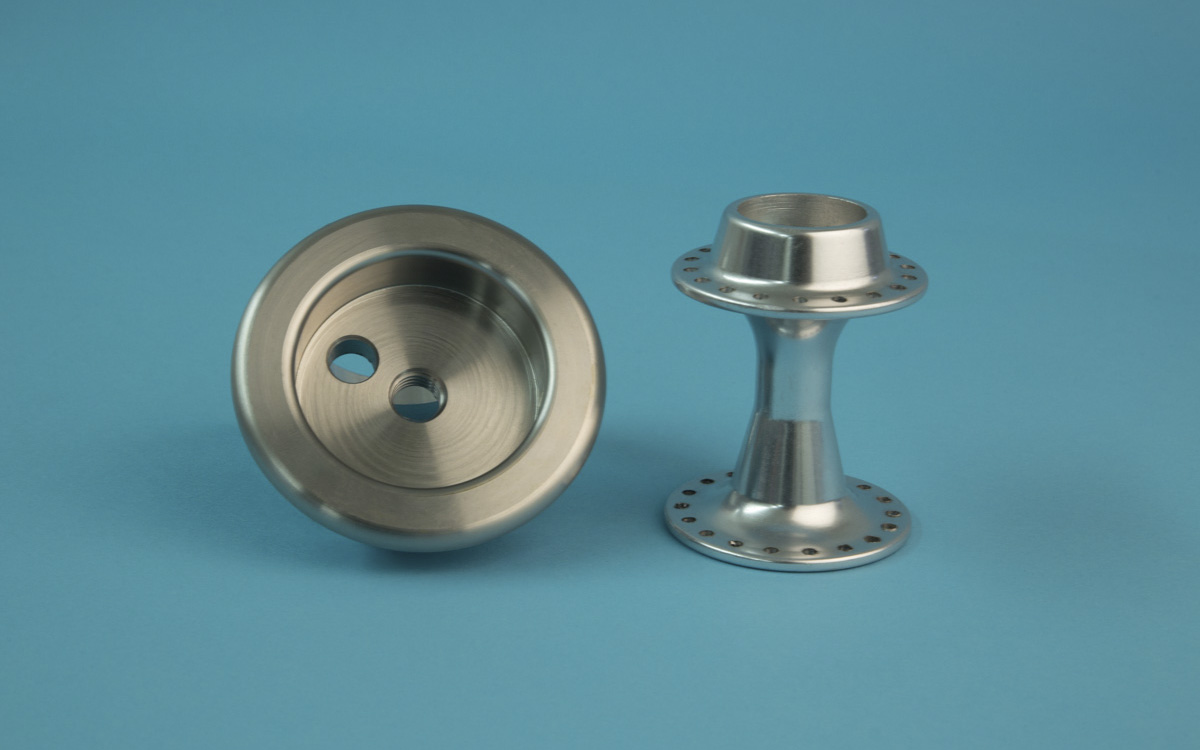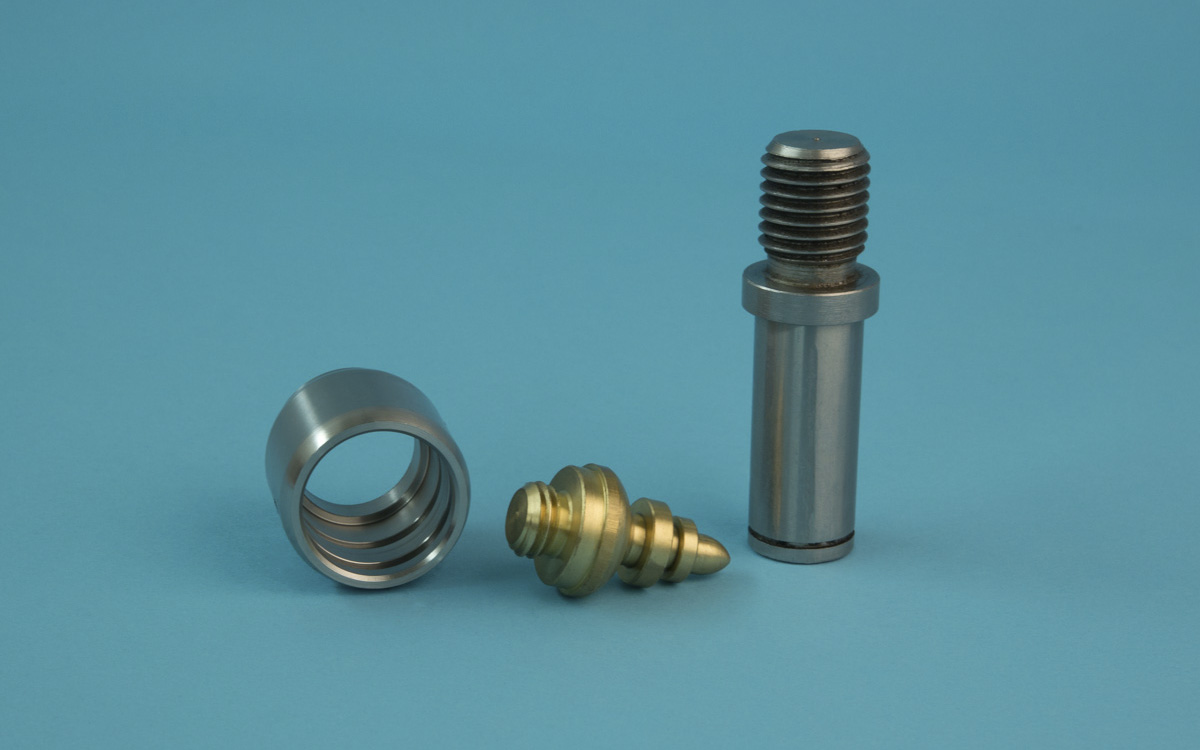 Stoves and fireplaces
We manufacture steel and stainless steel pipes and fittings for the construction of thermo-fireplaces, hydro fireplaces and pellet fireplaces. We also manufacture small stainless steel or brass components for gas barbecues (knobs, fittings) for this sector.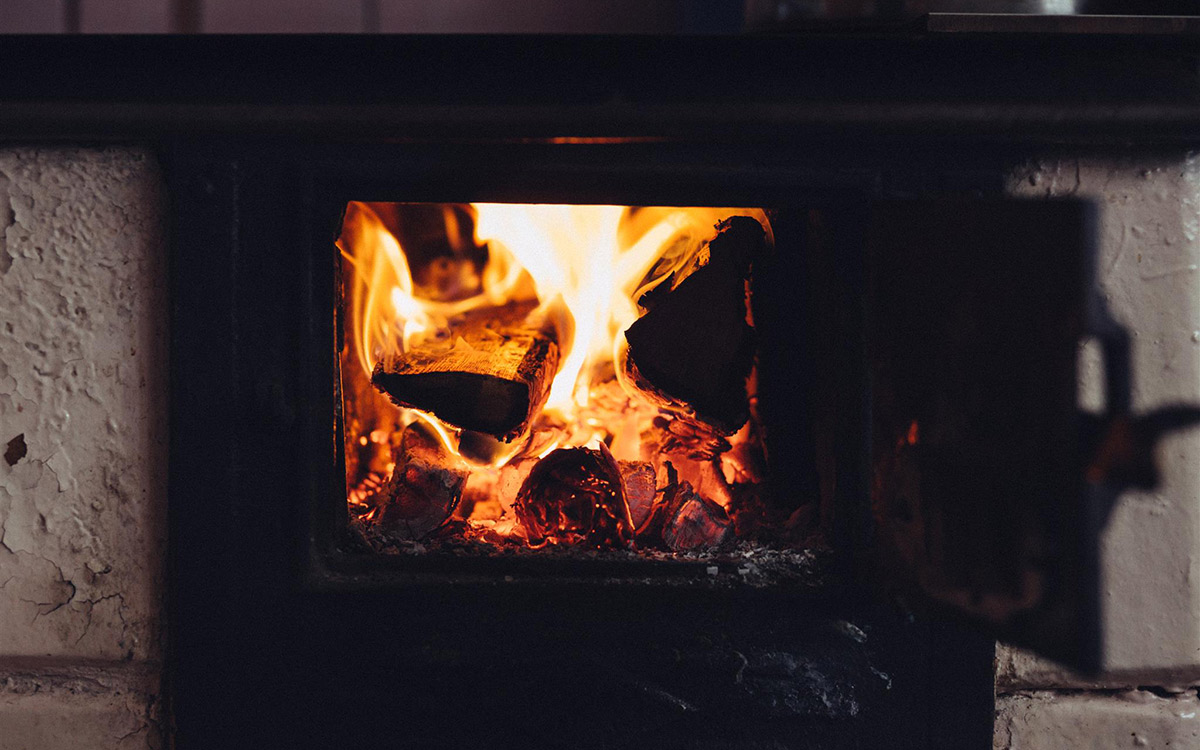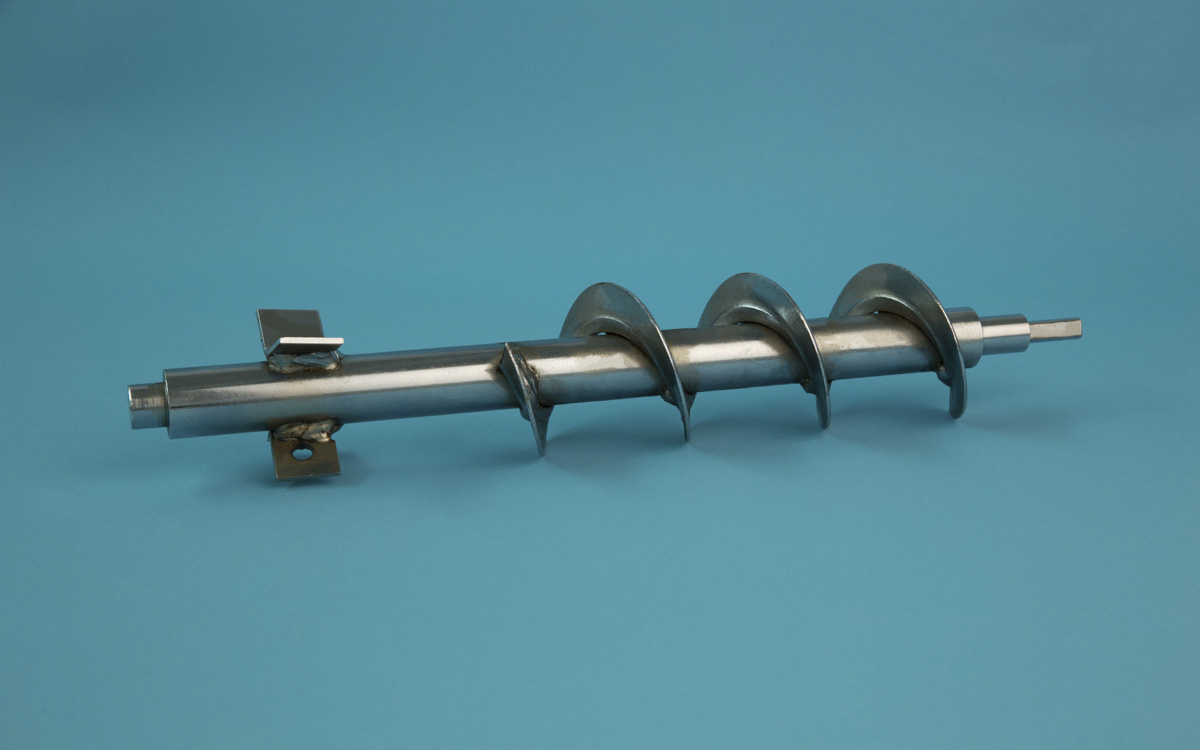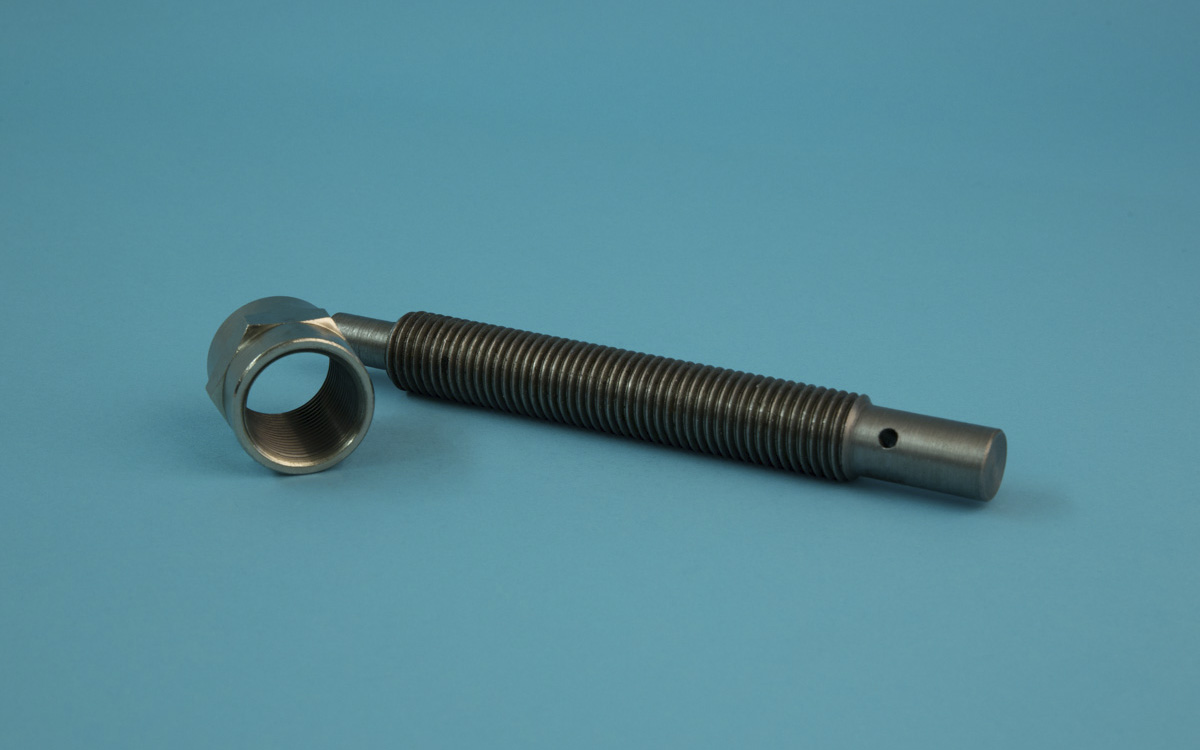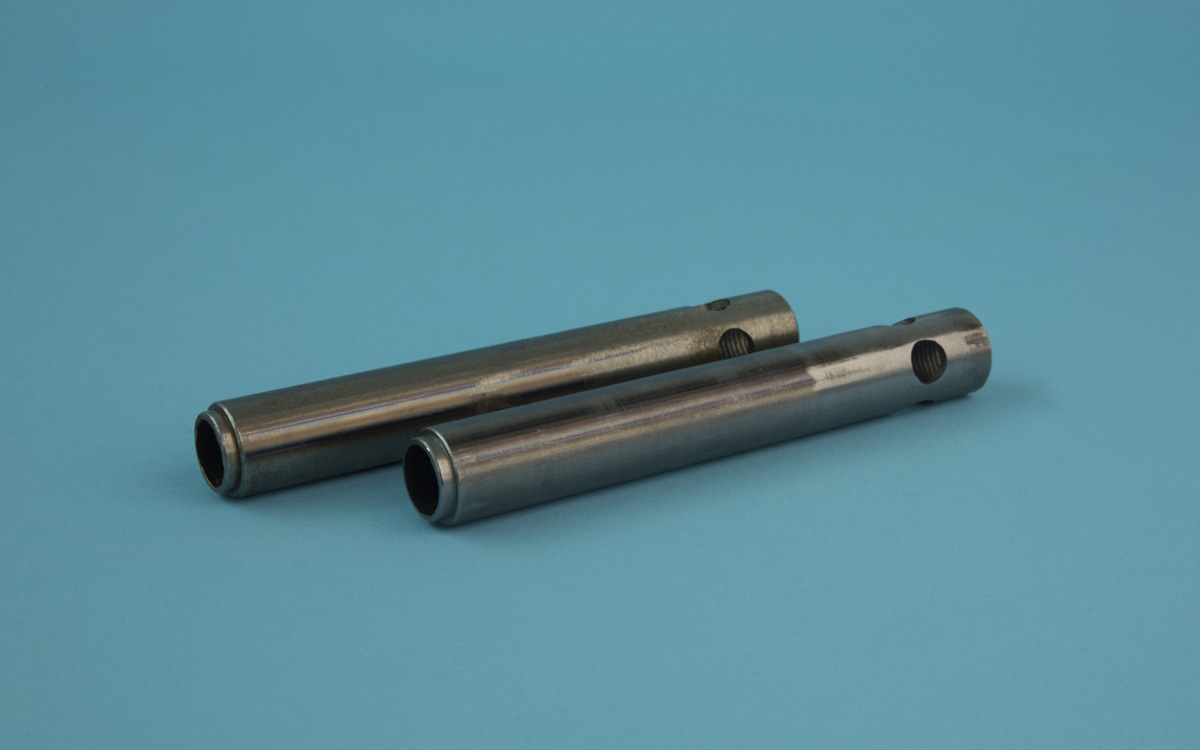 Furniture
We work with wood craftsmen by providing them with small stainless steel and brass components - such as knobs, ring nuts, knobs for hanging clothes - for manufacturing customized made to order furniture. We also supply rods of various sizes for the construction of metal frames for modern chairs.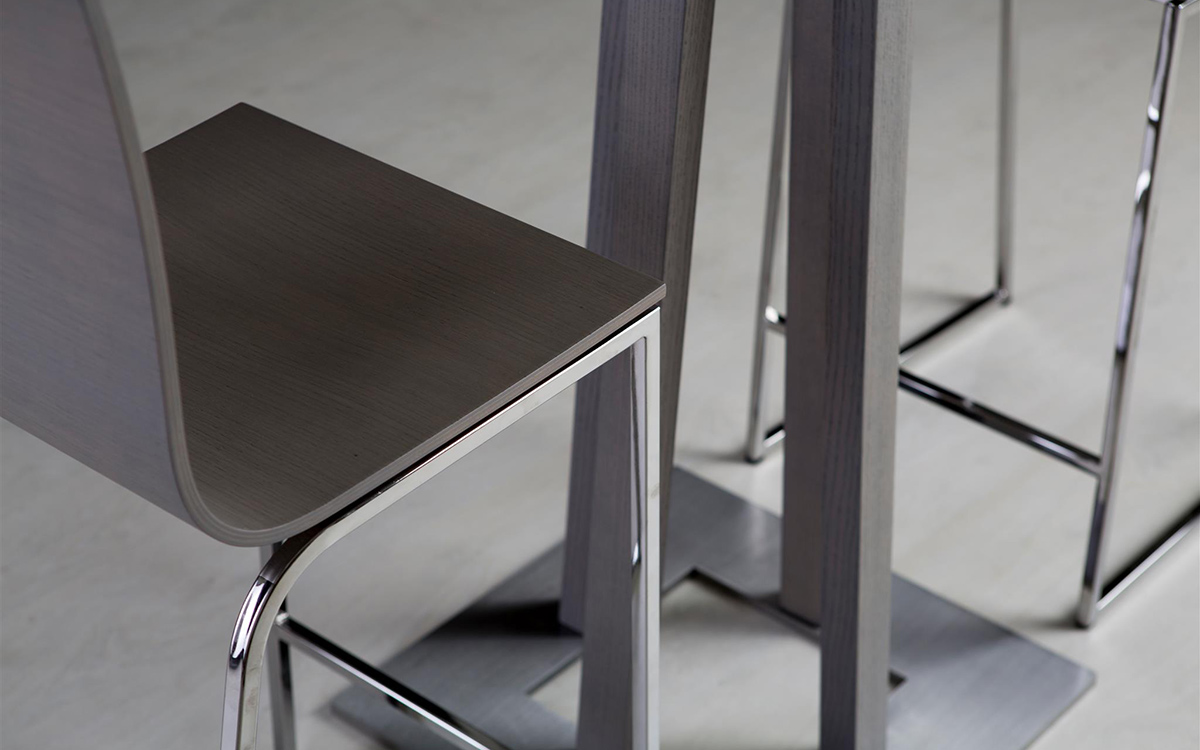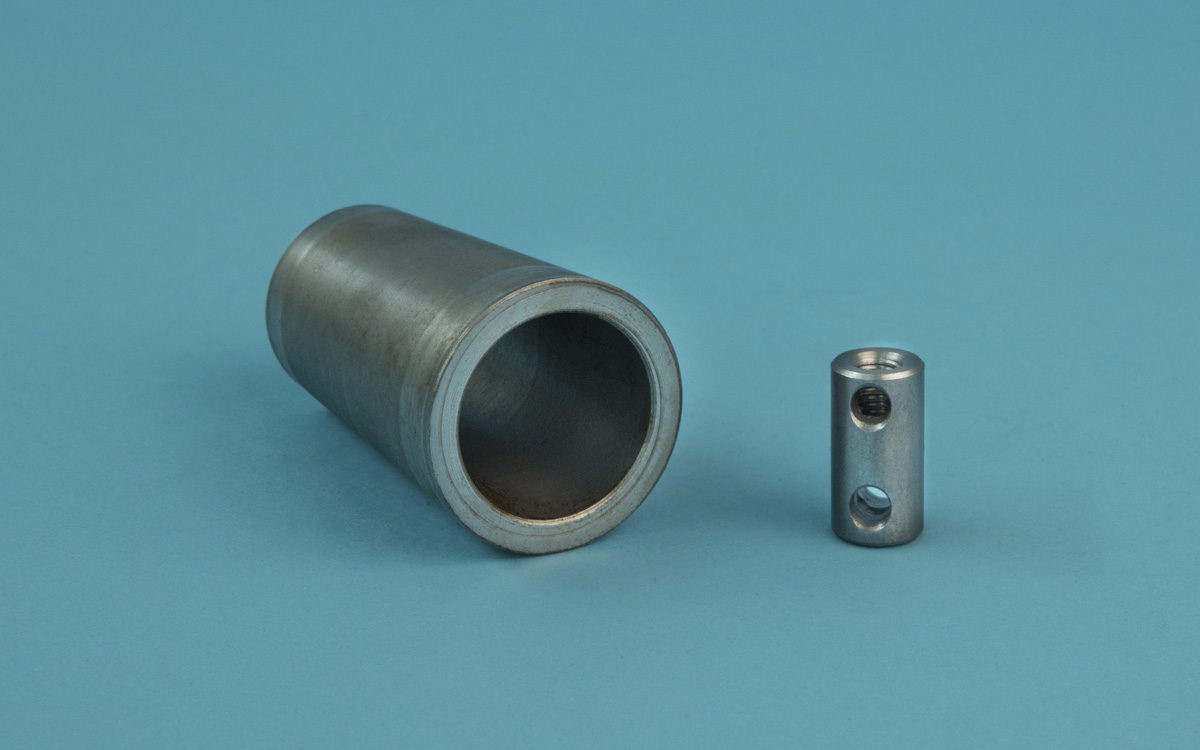 Light carpentry
Thanks to our fleet of machinery and the technical skills we possess, we manufacture screws, pins, bolts and other fittings for the carpentry sector, contributing to the construction of small and large infrastructures.